Students & Alumni
The IIM greatly enlarge the network of students and alumni by providing a host of opportunities for interaction not only among its members, but also with faculty, staff, and companies. Get in touch with them now!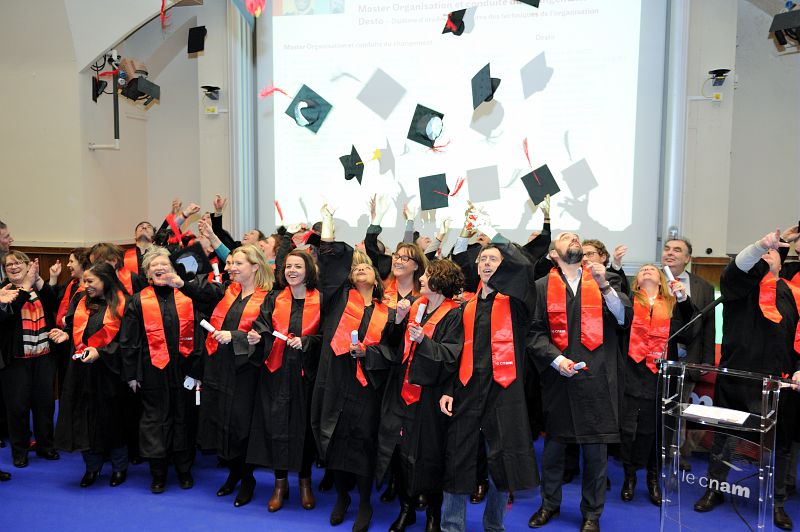 Latest News
Start of "Digital Transformation" course on April 15th, 2017 at 9:30
Why digital is being so disruptive across all industries?
What are the digital fundamental pillars and associated challenges?
A new elective course has been launched successfully at the Cnam MBA during academic year 2016-2017. Students meet number of passionate guest-speakers, who come to share real experiences and discuss the impacts of digital evolution on the business world.
"All businesses will be disrupted in the years to come without exception. This transformation will require new skill set for which managers have to be prepared both in understanding the main digital business drivers and the leadership prerequisites to make it happen. In this course, we address those two fundamental dimensions to equip participants with the right framework to address this new fast moving business world." (Philippe Dume – MBA Lecturer)
A creative Final Project, which continues to extend and stimulate connections.
Inspired by the MBA innovation and entrepreneurship classes, after finishing the program, Annabel created Agrophilia (http://agrophilia.fr) and left for a tour around the world. Her goal is to provide European agricultures and agricultural enterprises with the experiences collected from different countries.
"Every Final Project should have a clearly stated objective of delivering real added-value to the business world. It may either be a Consulting Project realized on a specific issue, or a Business Creation Project or an Applied Research useful to a company." (Kim Vu – MBA Program Manager)