Master in Business Administration
Executive MBA: Fulfill your calling! 
"Much more than classes and courseworks"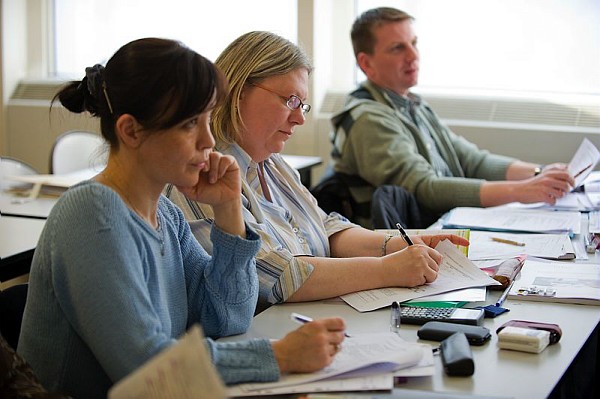 The International Institute of Management of Cnam provides an executive MBA program, accredited by AMBA, Association of MBAs. This program is delivered in France (Paris) and overseas.
At Cnam Executive MBA Paris, we expect you to be the designer of your future and therefore we provide you with the freedom to create and customize your own program while working full time, under the following structure:
• The Core Curriculum involves 13 core courses providing a solid foundation in essential business skills and competencies;
• Four Elective Tracks dedicated to different fields, to enable students to complete the core courses with a specialised component, include
Business Unit Management
Innovation Management
Fashion Management (in partnership with ESMOD)
Project and Agile Management (in partnership with University of California, Berkeley)
• "Expand your Horizons" Seminars and Career Development Program with personal assessment, professional and personal coaching to facilitate students in the transitional and transformational process of their professional life.
• Study trips are a special part of the MBA curriculum with company visits, international exposure and business network, with different destinations from the USA, Romania, France, UK or China, depending on the study tracks.
• The Final Capstone Project is an individual work that turns theory and reflection into real world action.
The Cnam Executive MBA Paris is designed for those aspiring to develop a career or business in an international environment, to widen their professional horizons, and to increase their leadership capacity.
The Executive MBA program promotes diversity to achieve a balanced mix of educational backgrounds, ages, work experiences and cultures.
Why Cnam Paris is the best choice for your MBA?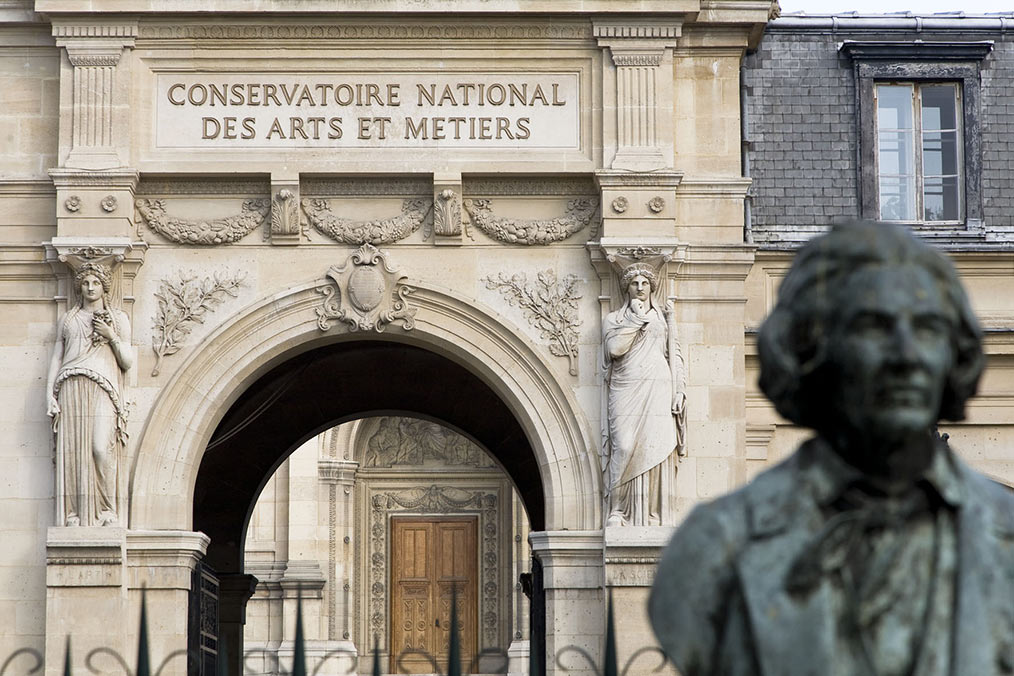 The Cnam is a unique public scientific, cultural and professional institution that is classed as a "Grand établissement" and considered to be among France's top higher education institutions. Since 1794, it has had a tradition of innovation in Research and Teaching that is carried on today by a corps of professors and lecturers, who are not only highly respected academics, but who also have rich professional experience. Situated in the centre of Europe, in the heart of Paris, the Cnam's main campus is an exceptional backdrop for a diverse student body made up of people from different educational and professional backgrounds, ages and cultures. The Cnam Executive MBA experience is transformative and unforgettable, from its challenging and stimulating coursework, to its study trips in France and abroad, conferences and guest speakers, competitions and social life. With this MBA, students may achieve a double certification, the degree MBA and the title Manager d'Entreprise (level I).
Practical informations
Application requirements

Bachelor's Degree (in any discipline)
3 years of professional experience
2 Recommendation letters (from professional or academic endorsers)
Proficiency in English: (TOEFL IBT 90 or IELTS: 6.5 or TOEIC 800)

Admission process

Submission of Application form duly filled
Admission interview with Program Director and Professors

Financial information

Tuition fees: 21160€ (with sponsorship) or 18000€ (individual financing), payable by 3 installments per year
Tuition fees for MBA Project Management program: 29000€ (payable by 3 installments per year)
Tuition includes e-books and expenses related to 2 study trips: housing, courses, host-university fees

Study mode

"Blended" - 2 years (14 hours per week, online learning: weekly and onsite learning: once per month). Different promotions have classes together, allowing for greater interaction and networking opportunities.

Application details

Regular application deadline: September 15
Application received after June 30 will be reviewed on a space-available basis.
Apply by this date for best consideration for admission

Priority application deadline: June 30
Rolling admission (until places fill up)
Start of the program

October and January (first Friday of the month)
Accreditation and ranking
The Cnam MBA - Master of Business Administration obtained a full accreditation from AMBA