MBA Expand your Horizons

To "expand one's horizons" means to gain experiences, and to learn about different cultures, people, expertise, ideas, practices,…and ways of living. This is a very important part in the academic and professional life of the IIM-MBA students, and these series of seminars is open to other IIM students depending on the organization of each event.
These series include seminars on different themes, once per month (Thursday evenings) and Different seminars/events organized by the Cnam or partners, instructors' networks.
Recently, inspired by our spirit of the MBA's Expand Your Horizons, we have been delighted to kick of a new, collaborative series of online events called Cnam Berkeley Global Expand your Horizons and welcome professors and industry experts to share their experience, expertise, perspective and insight.
Our coming events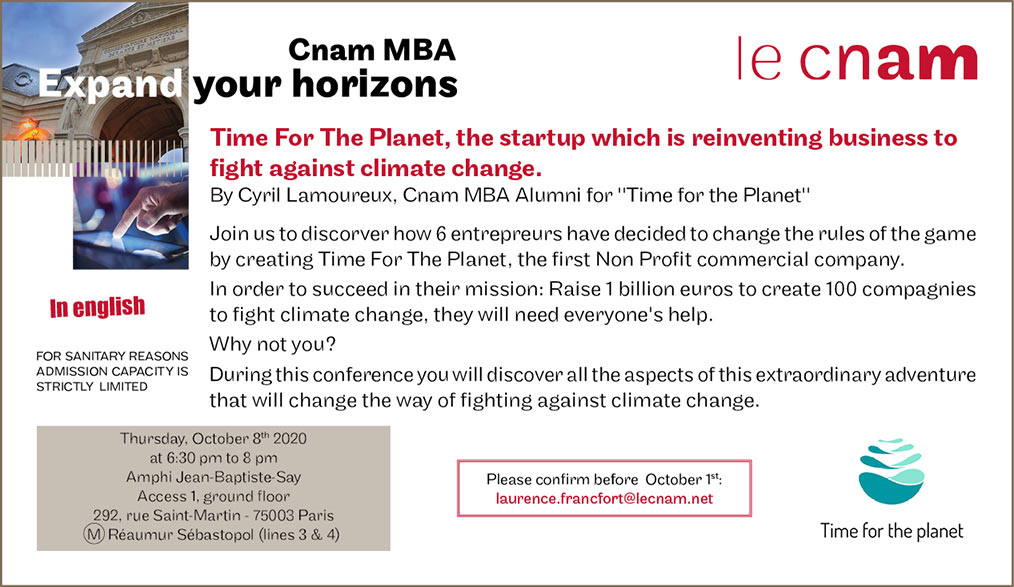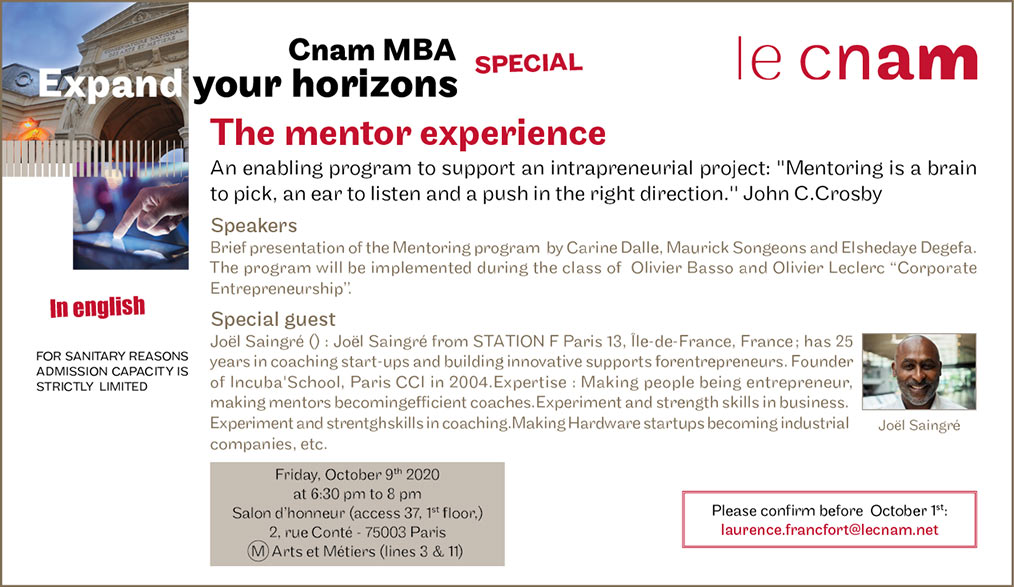 Our passed events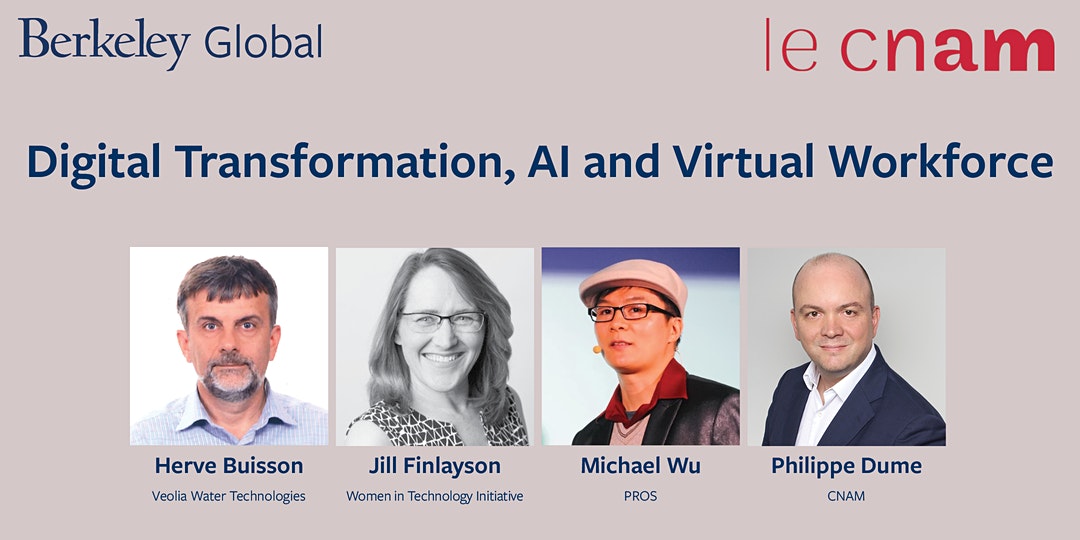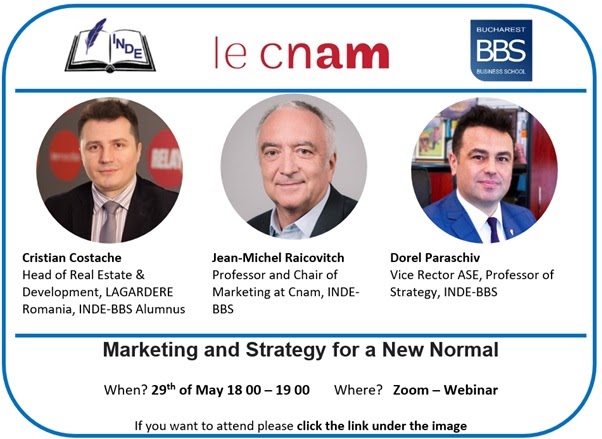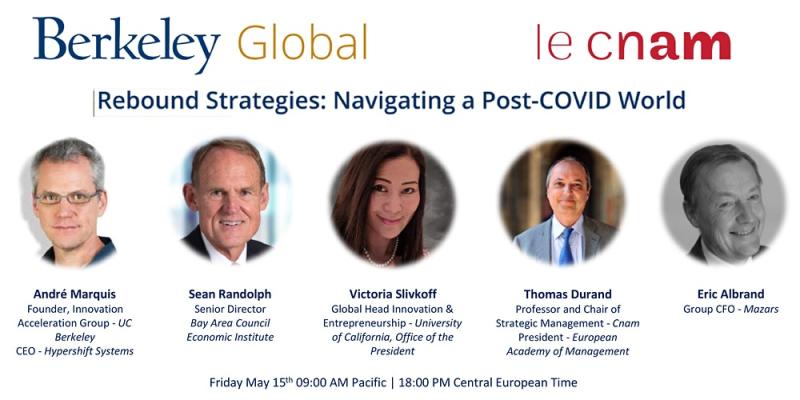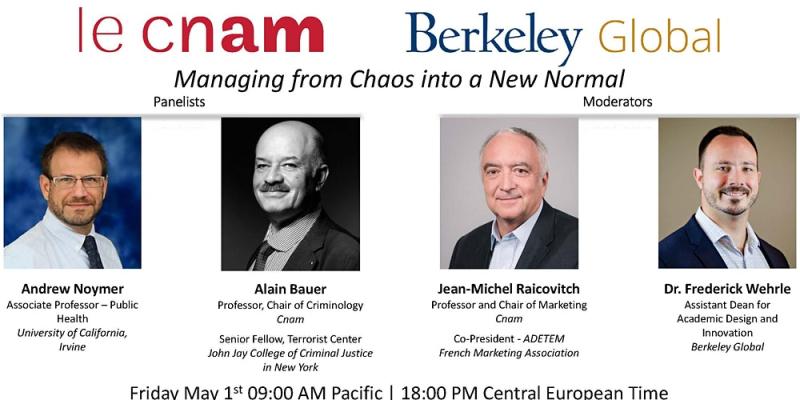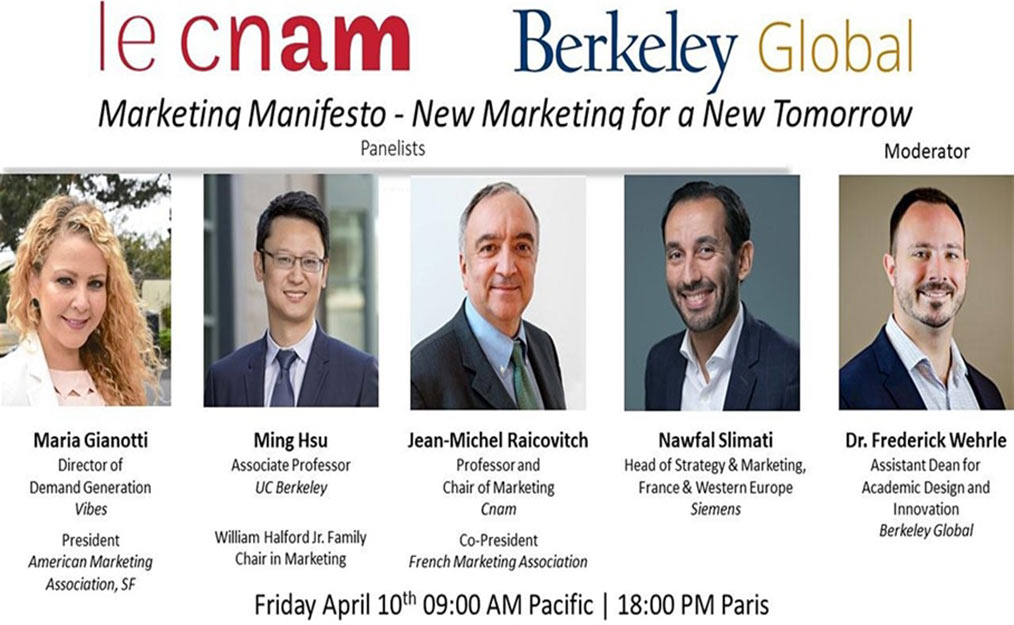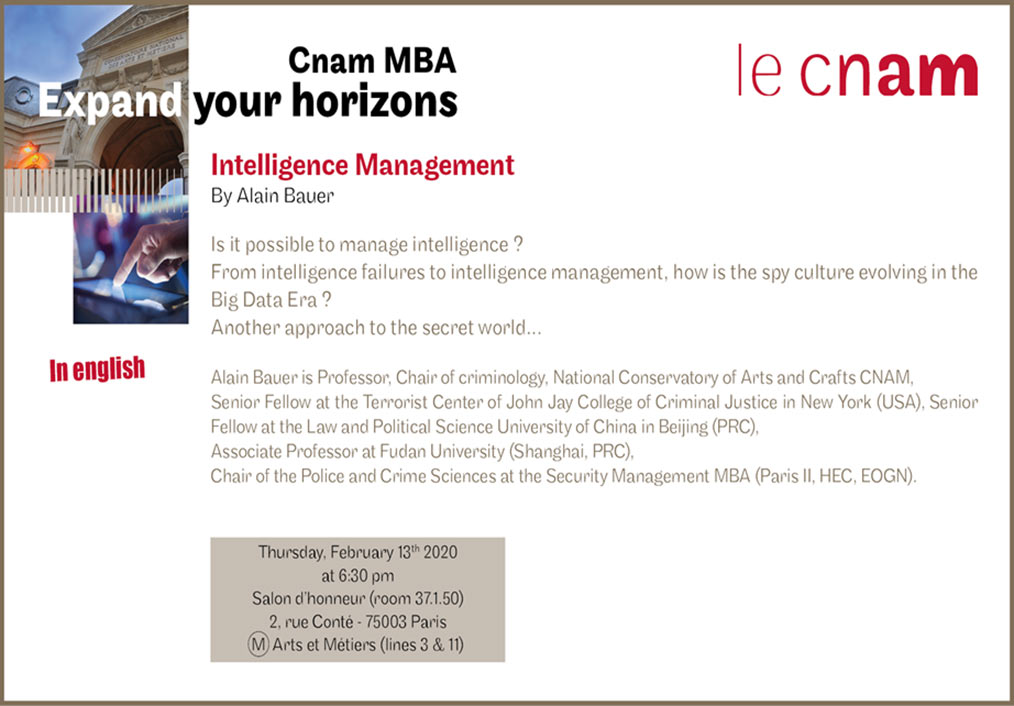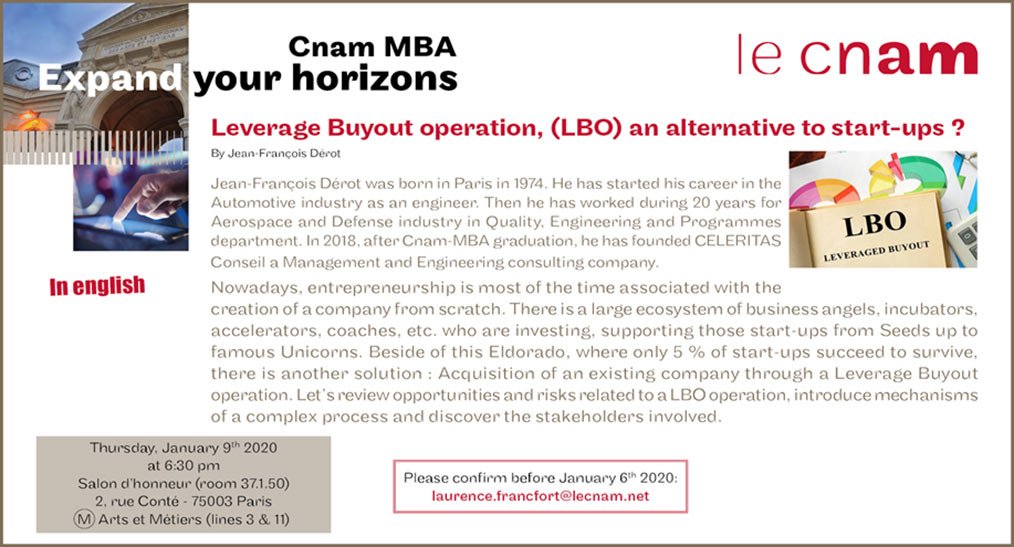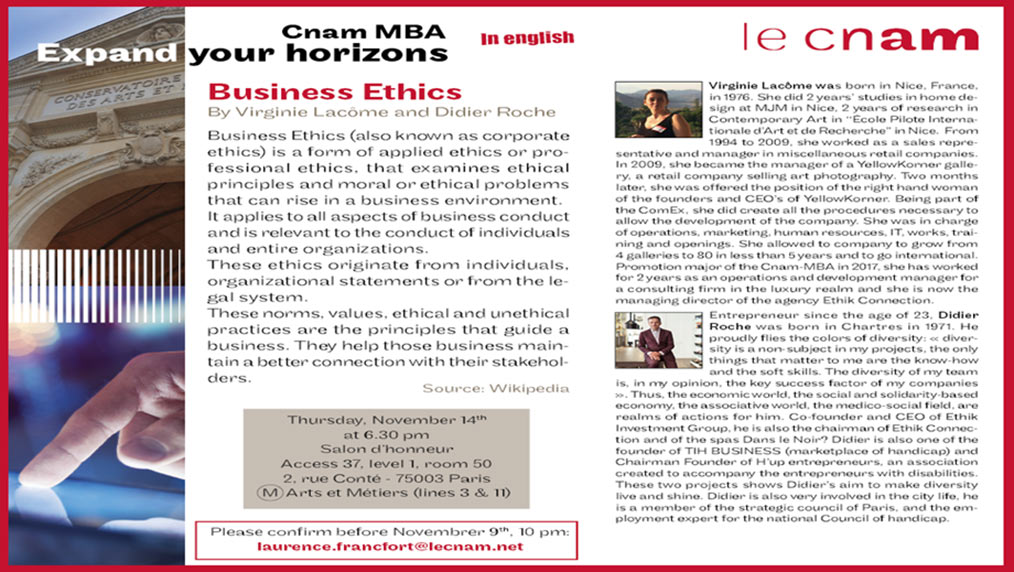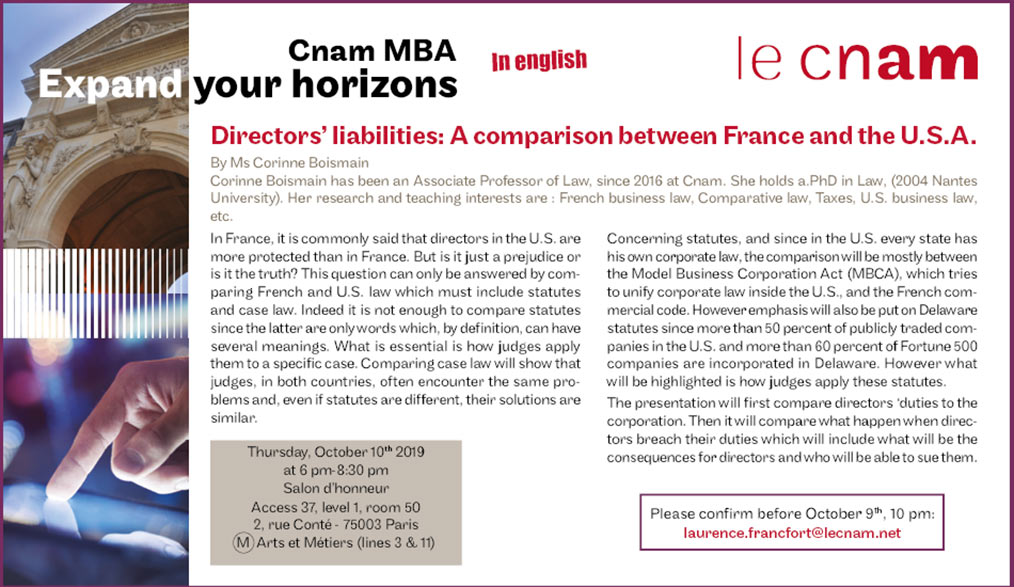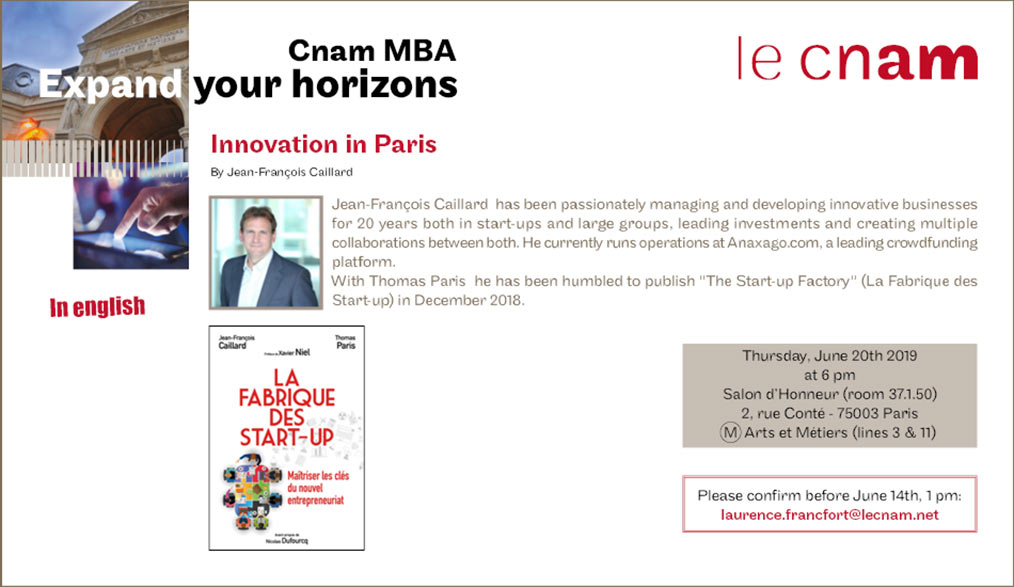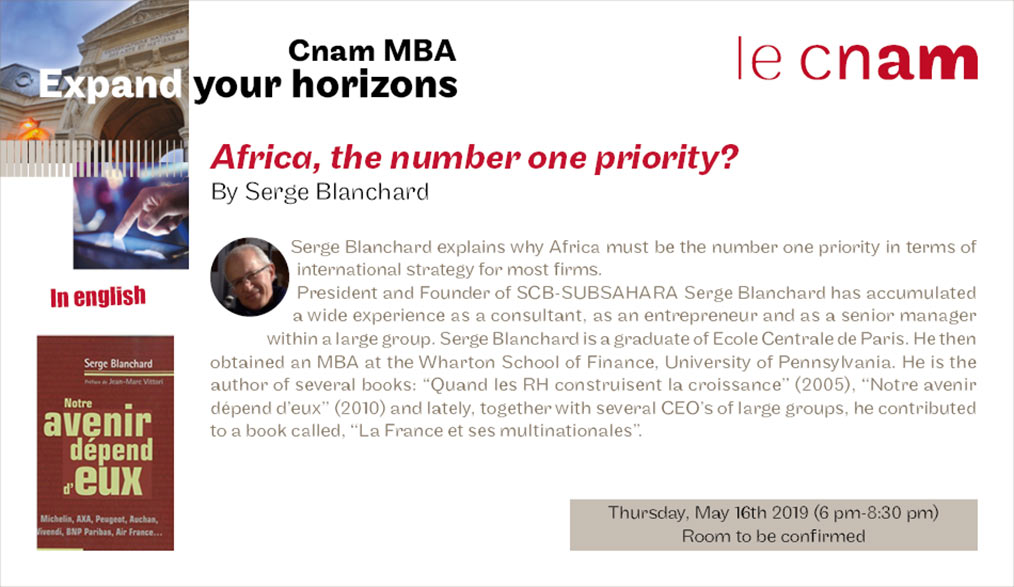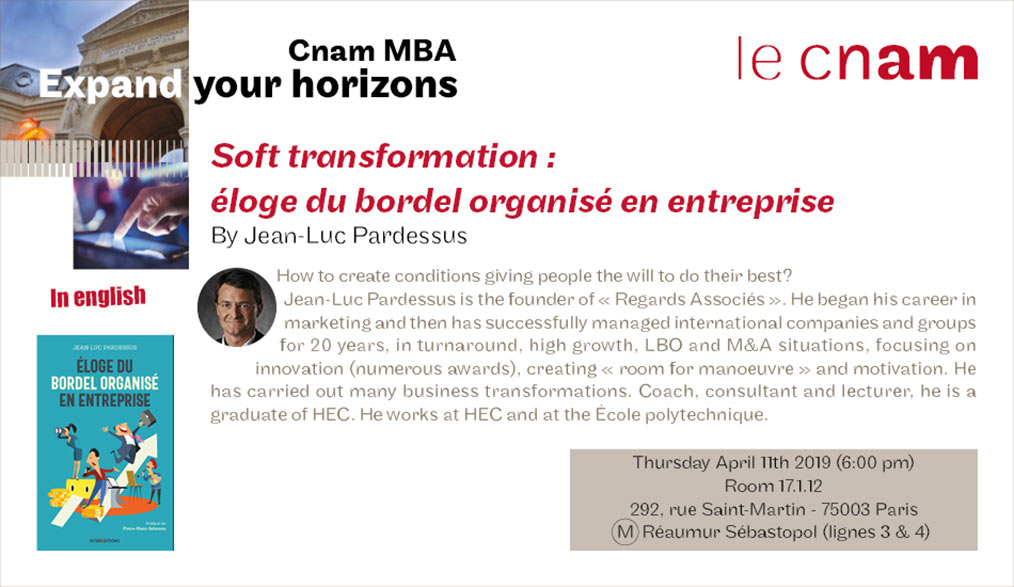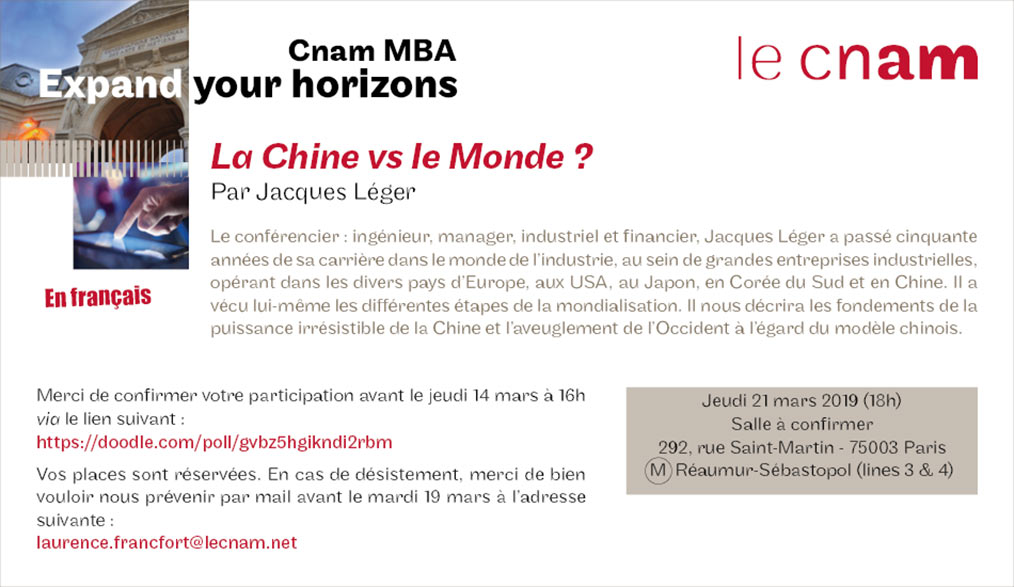 For more information on our MBA, click here: